The Iowa Bandmasters Association c
ongratulates the Cedar Falls High School Jazz Band One, under the direction of Kyle Engelhardt, on their Performance at the 2022 Midwest Band & Orchestra Clinic in Chicago!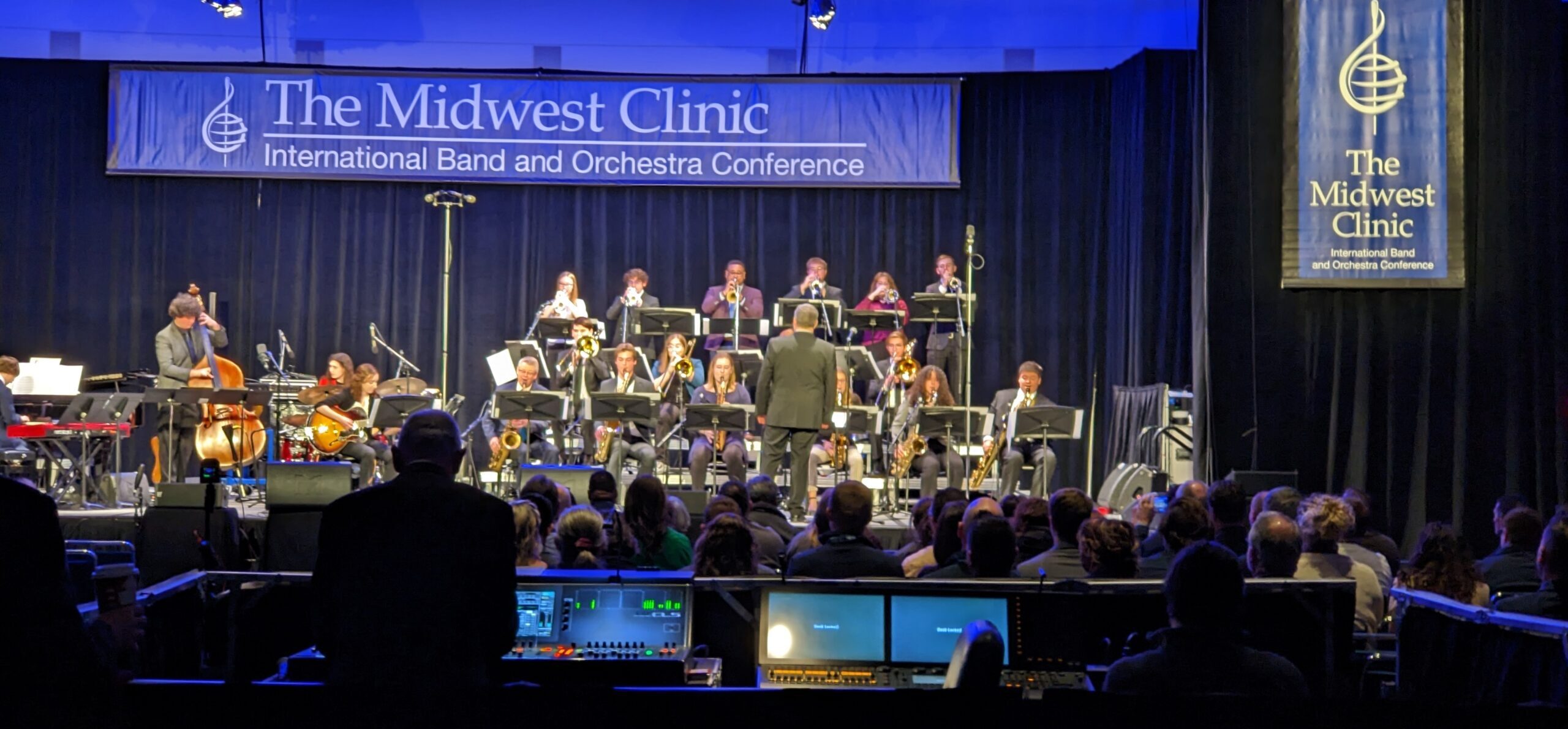 Well done by all involved in the preparation process – This is a feat sought by many, but attainable by few! 
Thank you for representing Iowa with such a spectacular performance!